Indian Navy
Explained: Air Independent Propulsion System
INTRODUCTION:
In the Present Modern Naval warfare scenario, submarines have become the principal weapon. For being effective in the wartime submarines are required to be stealthier, virtual silent and for all this long endurance is required.
Submarines are subsequently of two types- Conventional or Diesel-electric submarine and Nuclear Submarine. Conventional Submarines need atmospheric oxygen to run the diesel generator which in turn charges the batteries.
for the above purpose Submarines need to surface frequently to charge their batteries, After a few days they need to surface again to recharge their batteries after getting drained underwater.
Air Independent Propulsion System is a system that allows diesel-electric submarines to recharge their batteries without running their engine. They do not require to access atmospheric oxygen by surfacing or by using a snorkel. Air Independent Propulsion System is becoming quite attractive for the major navies.
Using Snorkel or Surfacing will expose the Submarine to detection by the enemy and makes them an easy target. It can replace the diesel-electric propulsion system of a submarine , therefore AIP allows a submarine to remain underwater for a long time and retain the element of surprise.
INDIA'S AIP SYSTEM-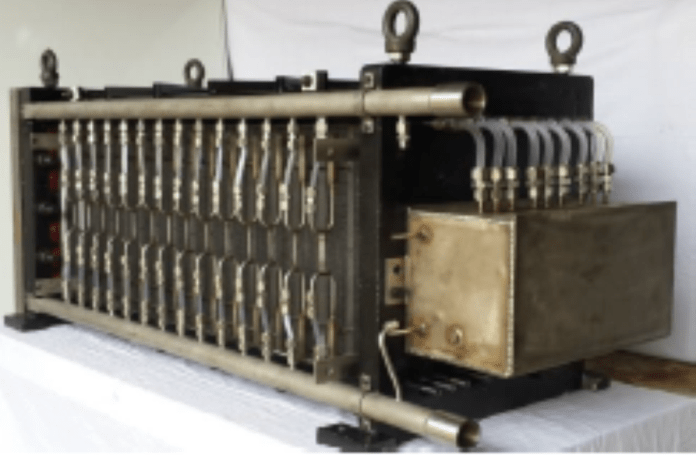 Indian navy is all set to receive an indigenously developed Air Independent Propulsion System. DRDO has announced that all Kalvari-Class Submarines will be fitted with India's own Air Independent propulsion system.
It will extend the endurance of conventional submarines by two weeks. DRDO's AIP is a fuel cell-based AIP. Hydrogen and Oxygen are supplied to fuel cells to produce power. DRDO has successfully tested the land-based prototype of AIP.
AIP equipped submarines will surely provide a strategic advantage to the Indian navy over the Pakistani and Chinese submarines. AIP will be mounted on a hull extension, which means it will be inserted between the crew area and engine space.
India's Next-generation project 75I Under which Indian navy intends to acquire six diesel engine submarines will get AIP From the get-go.
Also Read, Things You Should Know About Akash SAM System
CONCLUSION-
Air independent propulsion system offers a great advantage to the diesel engine submarine by increasing its endurance after that conventional submarine can prove lethal in targeting an enemy fleet.
With the various technological advancements going on with AIP technology and with the batteries to increase their capability and reliability will further enhance the operational capabilities of Conventional Submarines.