International
UN Security Council (Part 2): Faults In UNSC & India's Bid For Permanent Membership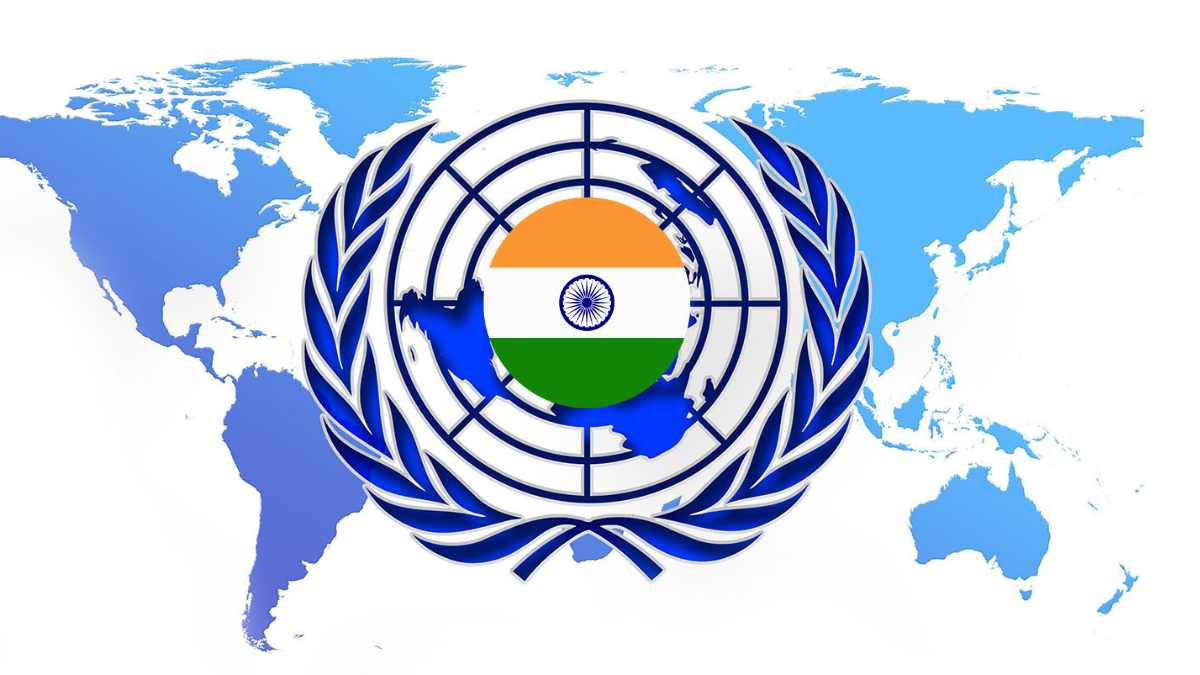 By the start of a new decade, India has also begun her fresh stint as a non-permanent member of the United Nations Security Council (UNSC). India has taken the seat as the world fights against COVID. Additionally, there has been increased animosity between the veto "powered" permanent members of the UNSC. Be it Russia-U.S, U.S-China, relationships are at all timely low.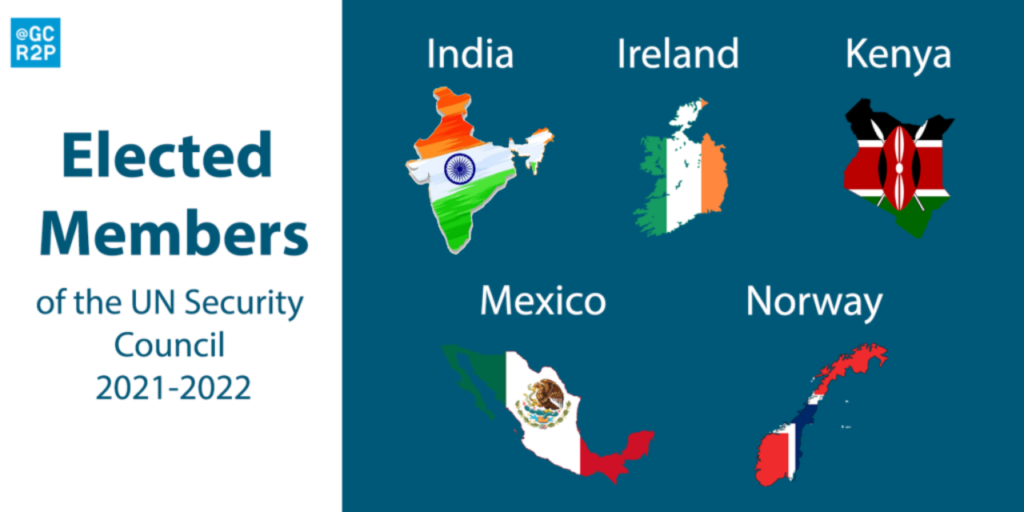 Now, India has been reinstated for the 8th time in the UNSC as a non-permanent member. Previously, India has assumed the role in 1950-51,1967-68, 1972-73 , 1977-78, 1984-85,1991-92 and 2011-12. But, this time the seat holds great significance. India is looking to utilize the current opportunity to strengthen her candidature for a long aspired permanent seat at UNSC. For achieving this, strong consensus-building and cooperation from all members is the approach planned by New Delhi.
But before we get into India's bid for permanent membership, a look at the faults of UNSC is necessary.
Underlying Faults Of UNSC
The geopolitical, Strategic, and economic realities have changed considerably ever since rising of UNSC in 1945. But there is inadequate Asian representation and no African and Latin American representation, making for imbalances.
In the previous post, we looked that the UNSC as basically the "we won world war 2" grouping. There have been minor changes like adding of non-permanent members since its inception. But, the addition is merely symbolic as these members states are practically toothless. The prime reason is the veto powers of permanent members.
There is no reason to build a consensus on important resolutions when a single veto from any of the "Permanent 5" or "P5" is enough to cancel out the majority. And there have been many instances when one of the permanent members has used the veto to its own advantage, giving little regard to the importance of the resolutions. Unilateral and sometimes multilateral interventions without UNSC sanctions have continued for decades.
The recent display of UN hesitancy and alleged delay to declare COVID as a pandemic is one example of arm-twisting by P5 members, obviously the Chinese!! Additionally, there have been several instances, when UNSC couldn't arrive at a consensus on crucial global security issues. And, an eventual intervention by one of the P5 without any UNSC resolution has happened. U.S entry into the Iraq war, the Warsaw pact war on Afghanistan, Russia's annexation of Crimea, and the very recent Israel – Palestine conflict are one of the few from a long list.
Undeniable Importance
Yes, it's undeniable that right now, there is no other alternative to the UN and by extension the UNSC. It enjoys worldwide recognition and membership of various countries, with innumerable missions of varied nature to its credit. But, it is for this very same reason that it requires reforms if it is to stay relevant and meet the aspirations of developing nations. And UNSC in its current form isn't representative of developing countries and global needs.
To improve effectiveness, the UNSC veto power with P5 is to be first dealt with. Now, there have been proposals since the beginning to minimize the veto power to selective usage. Thus, for vital national security issues using the power would require agreement amongst multiple member nations. Thereby, following the consensus-building principle.
Bone Of Contention
Unfortunately, the very building block of UN, the UN Charter is a big roadblock to any such amendments.
According to Article 108 and 109 of the charter, the permanent member nations have been granted veto power over any amendments to the charter itself. Therefore , complete approval of the P5 is required to complete amendments to the charter. And, it's obvious from past experiences that the P5 don't want to approve amendments that either reduces their authority or makes them share it with other member nations.
Furthermore for India to gain a permanent seat., she requires support of all the P5 members and yes , including China.
2. Now at some point in time U.S, Russia, UK, and France have all supported India's bid. However, the support has always seemed half-hearted lacking conviction. And as such these can't be taken for granted.
For instance, last 3 U.S administrations have been supportive of New Delhi's claim to permanent membership. But just recently in January, U.S's nominee for UN ambassador Linda Thomas Greenfield stated that India's bid was a "matter of discussion". Such mixed responses isn't new from Western world . Also while UK and Russia support india's cause , but even they haven't done anything out of the way or solid to facilitate for India's justified wish.
3. Finally, coming to china , it has always blocked India's entry to UNSC as a permanent member. Furthermore, current tensions in Indo-Sino relationship isn't gonna help either. Also , even under normal circumstances , Beijing wouldn't wanna help its rival in Asia to grab such position in World order.
So, is it even viable for India to look for permanent membership in UNSC? what would India really achieve?
Justified Wish
India's demand for permanent membership is based on the facts that :
1.She is home to world's 2nd largest population.
2. India is world's largest democracy well suited to represent south Asia.
3.New Delhi has the maximum contribution of peacekeepers and resources to UN Peacekeeping operations around the world.
4. Continuous heavy contributions to UN humanitarian missions, even now during covid pandemic.
5. India has been on the forefront when it comes to combating terrorism, poverty, ongoing fight against COVID and much more.
India's Pursuit: Pros And Cons
Well for starters, "veto power" is the paramount privilege possessed by permanent members. So, gaining the "veto" via gaining the permanent membership will complete the fairy-tale ending for India? Well! not exactly. Because:
Firstly, India already has a great friend in Russia. And being a P5, Moscow has time and again worked as a proxy for India. She has consistently vetoed resolutions that could have an adverse effect on Indian interests. So, maybe pursuing permanent members should not be a priority.
Secondly, it is near impossible for India to gain a permanent seat, because of earlier mentioned UN Charter's articles.
Thirdly, let's say India achieves permanent membership, still, China will be a roadblock. Any resolution presented by India or by any other in Indian interest will ultimately require Beijing's approval.
Fourthly, the position has proven to be just a mere status symbol. This is clear in various instances of global conflicts when the UNSC has been a mere spectator. And it has been the members of the same P5 who have spurred actions undermining the UN's relevance and authority. Prime examples being the U.S' attacks on Afghanistan and Iraq, Chinese belligerence in the South China Sea, Russia's annexation of Crimea, and much more.
Conclusion
India has been rising exponentially in global order. Additionally , world has also acknowledged India's credibility and importance on critical issues. Be it terrorism, Global warming, humanitarian help, and various others, New Delhi has done exceptionally well. Now, democratizing multilateral forum is the need of hour , prime being of United Nations. In this context, India's claim is true to take her rightful place in changing global order, including the UNSC.
Although India's claim to permanent membership isn't to be ignored, but the seat itself has rather become a mere status symbol. Also, India already has a good old friend in Russia, one of P5. Moscow has time and again backed India well with her veto power. So, maybe India should concentrate more on other aspects. Becoming an economic juggernaut and solidifying her position on top of the pecking order could be a prime goal. Additionally, build on bilateral or even multilateral relationships with other nations. Eventually, achieving a position, where the world can't afford to ignore or deny India's authority and role in a progressive world. Now, that woulda victory well deserved of India's contribution to the world.