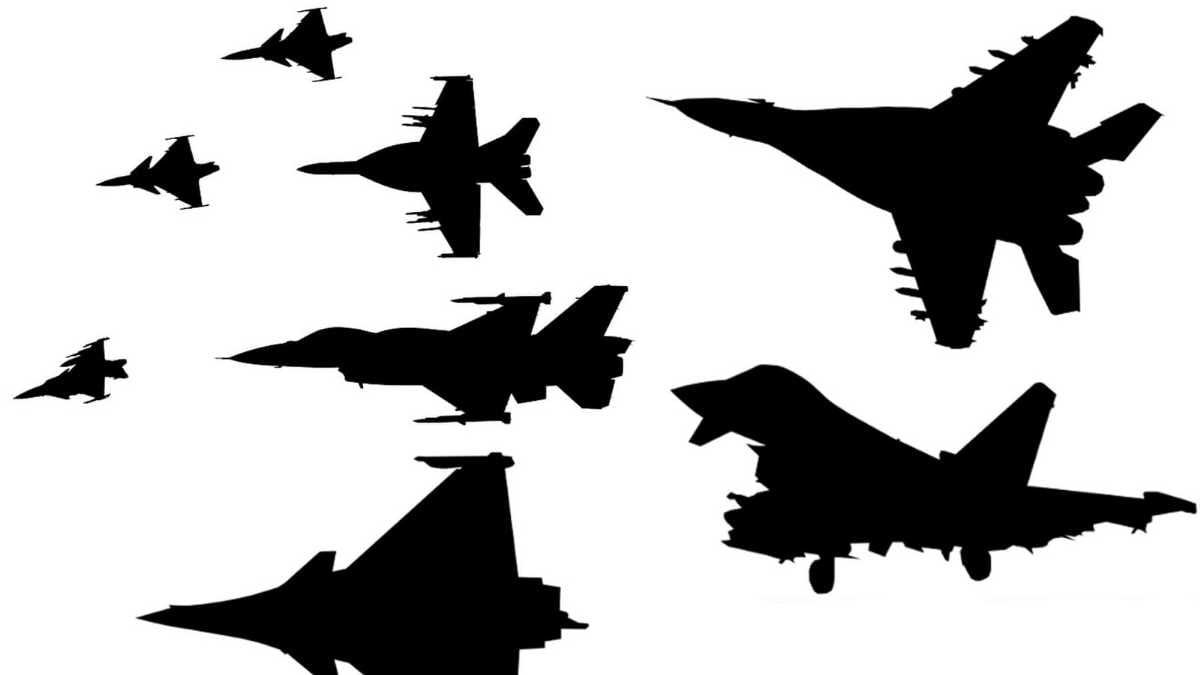 Hello defence lovers! For a very long time, we have been listening to the MMRCA 2.0 programme. We have made multiple analysis on which aircraft will be most suitable for IAF's requirement. But with the changing scenario and growing indigenous aviation industry, the programme doesn't seem to be relevant anymore. In this article, We would try to figure out whether MMRCA 2.0 still makes sense for IAF?
History of MMRCA 2.O
MMRCA 2.0 stands for Medium Multirole combat aircraft. This tender was launched when the IAF decided to consider twin-engine jets along with single-engine F16 and Saab Grippen. IAF issued a request for information. Boeing responded with its FA 18 super hornet, Airbus with Eurofighter Typhoon, Rosenbrune Export with Mig 35, Lockheed Martin with F16, and Dassault aviation with its Rafale. Later America offered its F 15 ex and Russia offered its Su 35 after the last date of responding to the RFI. According to the RFI, the Indian government intends to procure 110 medium multirole combat aircraft. So far neither any request for proposal (RFP) nor Air staff qualitative requirement has been issued.
36 More Rafale: A Good Option?
Recently we saw Egypt purchased its second batch of 30 Rafale for 4.5 billion US dollars. This indicates the second batch is cheaper compared to the first batch as it doesn't include one-time investments. Thus ordering the second batch of 36 rafales would be a good option for India as it wouldn't include one-time investments such as the 2 billion dollar investment for India specific enhancements, cost of training of pilots, cost of developing infrastructures such as Hangers, maintenance, and overhaul facilities. This will reduce the financial burden from the Government as in the post Pandemic world resources will be diverted to the health care sector from various other sectors such as defence to fight with invisible enemies like the Chinese Coronavirus.
Operating fewer types of aircraft makes logistics easier for the Indian airforce. Choosing 36 more rafales would make it much easier as the performance-based logistics network for the existing rafale fleet has already been established by the Indian Airforce.
Rafale is the most Advance fighter in the Indian Subcontinent. The adversaries of India do not have anything to counter it. Ordering another batch of 36 more Rafales will take the total number to 72. A fleet of 72 rafales along with the Su 30 MKI fleet would manage the scenario of a 2 front war.
Indigenous Alternatives Of MMRCA 2.0
Going with the MMRCA 2.0 leaves very little scope for inducting large numbers of Tejas MK II. Moreover, the Indian government is all set to ban the import of single-engine fighters in the next negative import list. The timeline of MMRCA 2.0 also does not suits the requirement of the IAF. As of now, the RFP has not been issued. Assuming that all the negotiations and evaluation will take around 5 more years to complete, the deal cannot be signed before 2026. The first lot of rafale was ordered in 2016. The delivery is still not complete.
Thus we can safely assume that delivery of the 110 jets would take more than 10 years to complete. It means that the last jet will be delivered after 2036. By that time our Indigenous AMCA will be ready and will be in mass production. We would be operating large numbers of Tejas MK! A and MK II. By this time our indigenous Aviation industry will be mature enough to produce world-class fighters. Indigenous fighters are always better as we can modify them according to our needs.
Thus going for the MMRCA 2.0 does not make sense as the time when these 110 fighters will be delivered, these would be already outdated and obsolete. Scrapping the MMRCA 2.0 and ordering 36 more rafales along with large numbers of Tejas MK II makes much more sense. Looking at the present scenario the government intends to exactly do this.