Indian Army
Trending
Will Indian Army Finally Get Rifle Protection Helmets?
One of India's most pressing challenges is the formidable AK-47 and the critical need to shield military and paramilitary personnel against its deadly rounds. Historically, India's armed forces have grappled with a persistent problem: how to protect against the serious threat posed by AK-47 bullets. This issue became especially clear in the early 1990s when Indian troops were sent to deal with insurgency in Jammu and Kashmir. These troops had Model 1974 fiberglass helmets that, despite looking strong, could not provide sufficient protection against bullets and splinters of the enemy.
It was then that Major General V.K. Datta then was appointed to create the 'bulletproof patka' helmet, which is still used for counterinsurgency operations. This helmet is made of a circular sheet of armored steel wrapped in canvas, designed to protect against bullets. But, it often failed to reduce the impact of bullet hits and also posed the harming nearby soldiers due to rebound. The Indian Army, since then has made numerous efforts to counter the challenge of high-risk threats, in exploring advanced technologies for India's forces.
Over the years, numerous security incidents throughout India's history have highlighted the urgent need to equip personnel with superior protective gear.
The infamous 26/11 Mumbai attacks commenced with grenades and AK-47 assault rifles, compelling security forces to respond with their standard-issue weapons, including 9mm pistols, self-loading rifles (SLR), and AK-47s.
In September 2016, the Uri attacks added to the growing list of incidents involving AK-47 rifles. The methods used in the attack, which took place in the border town of Uri on the Indian side of Kashmir, matched the tactics of the Pakistani militant group Jaish-e-Mohammad. The weapons found on the four attackers killed in the incident included grenade launchers and AK-47 rifles.
More recently, in October 2023, nearly 700 armed individuals attempted to raid a police camp in Imphal, looting advanced weapons most of which were AK-47s.
Collectively, these incidents underscore a glaring reality – that the Indian Army, Para SF and Homeland Security forces may currently be operating with inadequate protection against growing threats. The existing helmets, initially designed to combat the 9mm threat, are ill-suited to handle the more potent AK-47 rounds frequently used by militants.
The Indian Army ordered 158,000 ballistic helmets from MKU Limited in 2018, the largest order in 2 decades for India which was delivered around 2020. However, this order was for 9mm handgun protection. This soon proved insufficient in the face of the more powerful AK-47 rounds used by enemy operators, due to which a solution emerged in the form of a modular ceramic plate, designed by another manufacturer, to complement these helmets. However, this interim solution was also far from sustainable.
The Indian Army issued a Request for Information (RFI) seeking advanced ballistic helmets for soldiers. The RFI, invites proposals from defence solution providers capable of supplying helmets that meet stringent criteria, including protection against 7.62×39 mm MSC (Mild Steel Core) bullets from 10 meters, lightweight design, minimal back face signature, and compatibility with various accessories.
By this time, MKU had already embarked on an intensive 5-year journey of R&D to develop the technologies required to safeguard military, paramilitary and homeland security personnel from the crushing impact of AK-47 bullets. Enter Milipol Paris, one of the largest exhibitions globally for Defence and Homeland Security, where the company has finally unveiled this revolutionary product: An AK-47 rifle protection helmet! This helmet does not just protect against AK-47 threats, but it also marks the first helmet in the word to be able to take up to 5 shots of the bullet while still safeguarding it's operator's life. This solution represents hasn't just set benchmark in defence technology, it has also put India on the global map for the world to see!
MKU Limited's Kavro Doma 360 has emerges as a frontrunner, offering a groundbreaking response to the Indian Army's quest. This first-of-its-kind ballistic helmet unveiled at Milipol Paris, stands as a testament to MKU's commitment to empowering heroes in the line of duty.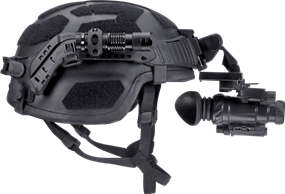 Key features of the Kavro Doma 360 that position it as a game-changer include:
Uniform Rifle Protection: Leading the industry in safeguarding against AK-47 MSC, M80 NATO BALL, and M193 rifle bullets without the need for additional armour, setting a new standard for rifle-rated helmets.
Boltless Technology: A first-of-its-kind anti-rifle helmet, eliminating bolts and metal parts, providing 40% more protection area against AK-47 assault rifles compared to standard helmets.
<20mm Back Face Signature: Significantly reduced risk of injury due to trauma from high-velocity bullet impact such as the AK-47.
Dynamic Impact Technology: Protection from straight and rotational/angular impacts during combat.
Lightweight: Starts 1.45 kgs
Maximum Compatibility (with MACS): Allows integration with advanced head-mounted devices and combat equipment, from night vision devices to communication tools, masks etc.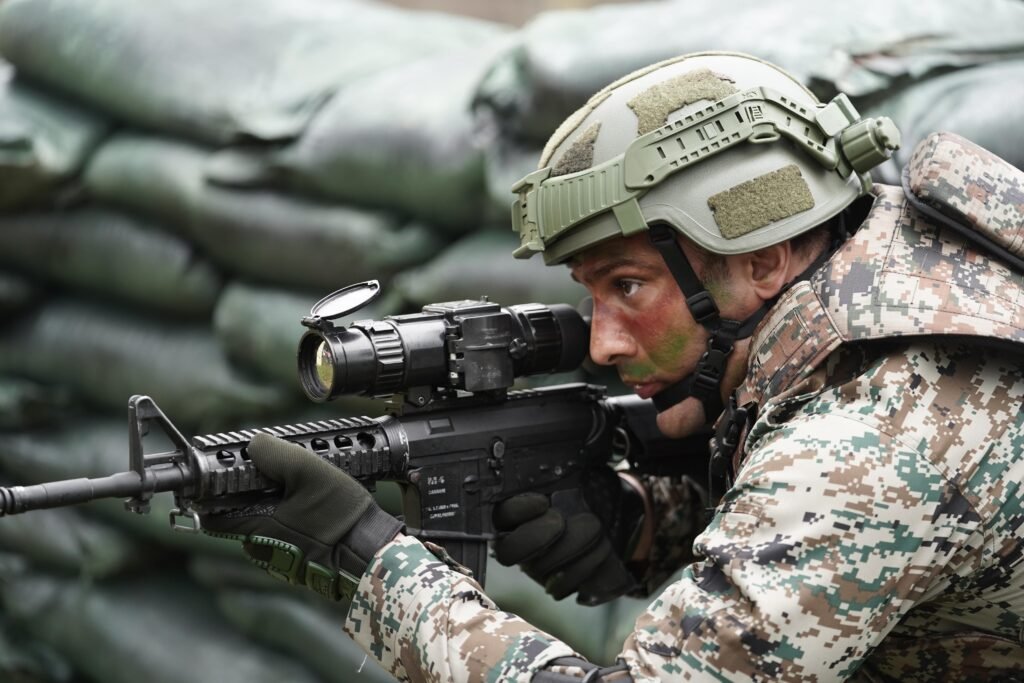 As the Indian Army evaluates proposals in response to its RFI, MKU's Kavro Doma 360 looks like the strongest promise of revolutionizing head protection technology for India's forces. The innovative features of this helmet align with the specifications outlined by the Indian Army, offering a comprehensive solution to the challenges posed by AK-47 threats. As the defence community is taken by storm with this unveiling, the hope is that MKU's Kavro Doma 360 will soon equip defence and paramilitary units, both in India and beyond.
In the quest for heightened security, the Kavro Doma 360 presents a ready and effective solution, bridging the gap between necessity and innovation. The significance of adopting advanced protective gear cannot be overstated, and MKU's commitment to delivering a product that meets and exceeds the Indian Army's requirements is poised to make a transformative impact.