Indian Army
The Reality Of Bangladesh Liberation War: By Field Marshal Sam Manekshaw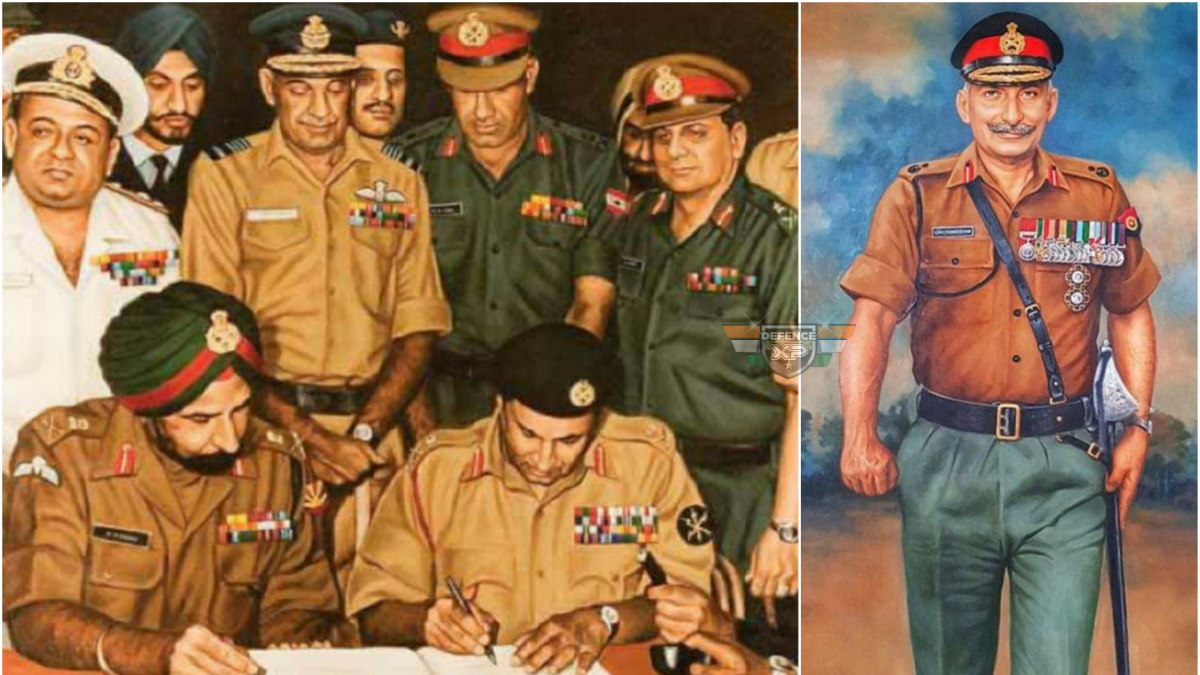 You all must be aware of the first Field Marshal of India who was none other than Sam Manekshaw. He served as COAS of the Indian Army during the Indo-Pakistani war in 1971. Sam Manekshaw was the first Indian Army officer to be promoted to the rank of Field Marshal. He was always concerned about, was national security and the safety of his men. In one of his interviews, he says," I never checked a file if it says to free a man from punishment. But every time I got any file that demands the person to be punished, I go through that file thoroughly." This proves that he believed that no innocent man should be punished. Today, we will know him closely by knowing some points from his interview with his own grandson back in 2002.
Bangladesh Liberation War:1971
Sam Manekshaw relived the memories of the Bangladesh Liberation war along with India's partition as he started to narrate. He told about the time when Mrs. Indira Gandhi wanted him to march into East Pakistan. She wanted him to lead his men into war. But Sam Manekshaw was a wise person with years of experience. He clearly refused to do so. He said that the Indian Army was not ready for war. If he followed her order, they will certainly face defeat. In addition to that, a monsoon was approaching in the northeast. This is the time when rivers are transformed into the oceans and his men will find themselves trapped in a very limited zone. He always considered his job was to fight and fight to win.
Sam Manekshaw: A True Gentleman
He then remembered his visit to Pakistan after the conflict. He was welcomed there is a very nice manner by the governor. Local people thanked him for his non-humiliating treatment to the prisoners. They were extremely respectful towards him for his gesture to the soldiers of the enemy. In fact, this leads to the problems for Sam Manekshaw in his own country. The senior officials in the government were not finding this gesture a lovely one. On being asked about one of the biggest achievements in his military career, Manekshaw was proud that he never punished a man. Being a soldier, he was aware of the life of a soldier. He was truly a great personality with humbleness and respect for others.
Sam Manekshaw was given the responsibility of the director of military operations after the partition. He told that he went to Kashmir to have a better idea of the situation. He, along with VP Menon, was sent for the accession of Kashmir from the Maharaja's Army in Kashmir. Maharaja acceded to India and signed officially at midnight. Field Marshal Sam Manekshaw had a good relationship with Sardar Patel. When Sardar Patel was Home Minister, he sent Sam Manekshaw to Calcutta for the handling of the situation. Sam Manekshaw proved that Sardar Patel did no mistake by doing so. Through his experience and sensible thinking, he managed to solve the issues in Calcutta without killing anyone. Chief Minister of Calcutta was also happy with the decisions of Sam Manekshaw.
Posting To Gurkha Regiment
In the last part of his interview, he told about his joining the Gurkhas. When India got independence, there was a treaty between the king of Nepal and the British government that all the Gurkha regiments would be officered by British officers. When British officers left for Britain, there had to some Indian officers at that place. And that's how Sam Manekshaw became the first Indian to be posted to Gurkha Regiment.
Sam Manekshaw: Getting the Name 'Sam Bahadur'
He also told about how he got his name 'Sam Bahadur'. After being posted to Gurkha Regiment, he got this name by chance in a quite funny way. When he asked the name of a Gurkha sentry, whose name was Harka Bahadur Gurung, he did not know that his name will be known as 'Sam Bahadur' from the very next moment. Sam Manekshaw asked him to guess his name and he guessed 'Sam Bahadur'. That's it, Sam Manekshaw became 'Sam Bahadur'.
These were the highlights from his interview from 2002, which was conducted in fact for a documentary. We are grateful to his grandson to conduct such a nice interview with a great man. Sam Manekshaw was a fearless soldier who will always keep us inspiring. We are extremely fortunate to have such soldiers for our protection. Here is a famous quote by Sam Manekshaw:
"If a man says he is not afraid of dying, he is either lying or he is a Gurkha."