News
Security Forces Recover Arms And Ammunition In J-K Kishtwar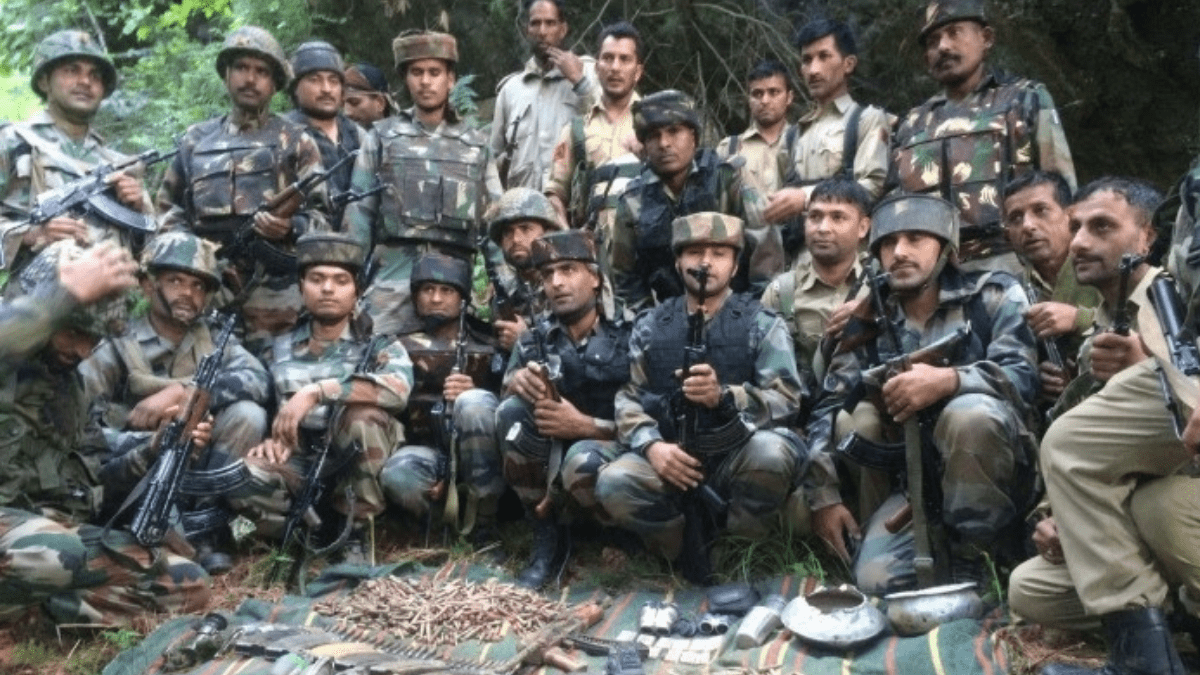 Security forces have recovered a cache of arms and ammunition, including two pistols, during a search operation in Jammu and Kashmir's Kishtwar district, Army officials said on Monday.
A joint team of the Army and police launched a search operation in Chhatru forest area on Sunday, they said.
During the search, they recovered a cache of arms containing two pistols, 40 rounds of ammunition, two wireless sets, and other war-like stores, officials said.
Chhatru forest lies along the known movement route of terrorists between south Kashmir and Kishtwar, they said.
These caches have been created by terrorists in these remote areas to be used for destabilising the security situation which is heading towards normalcy, they added.
The Army and police along with other security forces deployed in Kishtwar have recovered IEDs, explosives, arms, and ammunition in recent months to thwart the nefarious designs of terrorists and their supporters.
Baramulla Police arrested two overground workers of Hizbul Mujahideen
Baramulla Police on Monday (April 26) arrested two over ground workers (OGWs) of Hizbul Mujahideen in Boniyar area.
The police recovered two Chinese hand grenades from the duo's possession.
The two OGWs were identified as Liyaqat Ahmad Kakroo and Akhtar Ahmad Mir.
"Two Chinese hand grenades were recovered from their possession. Case under sections of Indian Arms Act and UAPA has been registered against them in Police Station Boniyar and investigation set in motion," the police said in a statement.
The police further said that the duo was active in trading, smuggling and arranging of arms and ammunition for the militant outfit.