Private defence companies play a crucial role in developing a manufacturing ecosystem in the country. All leading producers have private companies producing their defence equipment. In this article, we are going to look at the companies which have the potential to transform India into a defence manufacturing hub.
SSS defense
SSS Defence is an indigenous defence weapon systems company founded in 2017, which primarily focuses on the manufacturing of small arms, ammunition and a variety of high-end optics for military and law enforcement. SSS defence is backed by a legacy of 70 years of manufacturing experience. SSS defence is one of the most important private defence companies in India.
The company excels in the manufacturing of springs for automobiles and various other industrial purposes for over 7o years. It has rich experience in manufacturing springs for weapons for global arms manufacturers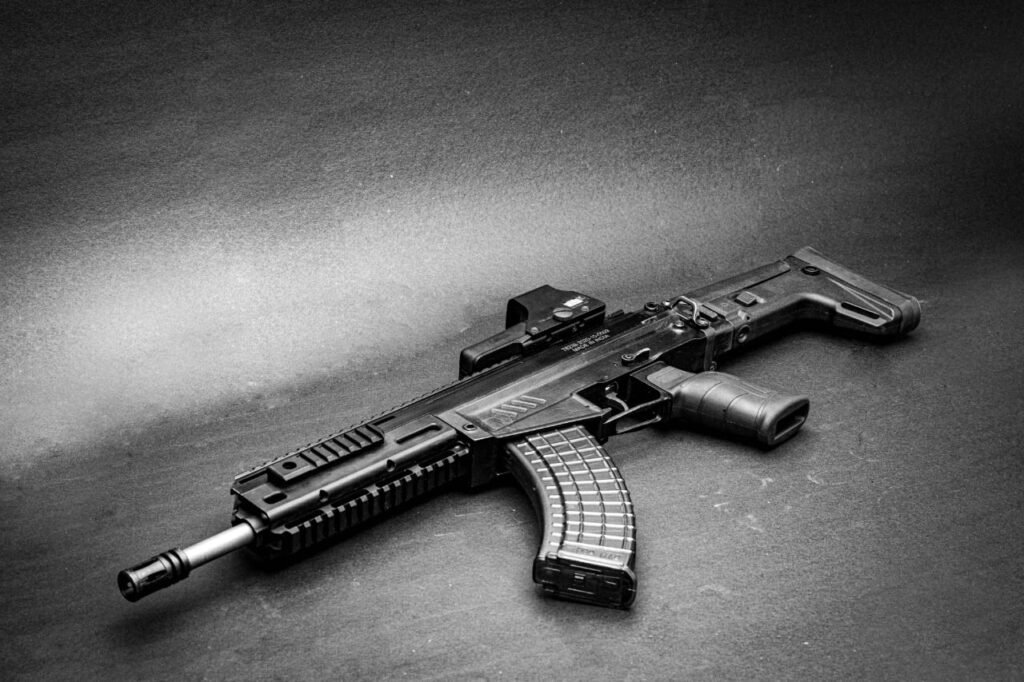 SSS defence offers world-class weapon systems along with ammunition as well as optics which are completely designed and made in India.
The Weapons Offered By SSS Defence Are Given Below
Viper 7.62 x 51mm Sniper Rifle
Saber .338 Lapua Magnum Sniper Rifle
P-72 Recon Carbine (7.62x39mm/ 5.56x45mm/7.62x51mm)
P-72 DMR (7.62x39mm/ 5.56x45mm/7.62x51mm)
P-72 Rapid Engagement Combat rifle (7.62x39mm/ 5.56x45mm/7.62x51mm)
SSS Defence will make India self-reliant in the sphere of small arms and will thus make Atmanirbhar Bharat and Sashakt Bharat a reality
MKU
MKU is the armour expert in India. MKU is among the few well established private defence companies in India. Set up in 1985 to build fiber-reinforced plastic products for our Indian Army, MKU provides ballistic protection to over 20 lakh soldiers and 2000 platforms worldwide. Its products are used by 230 forces in over 100 countries worldwide including the United Nations and NATO. MKU contributes a significant portion of India's defence exports.
MKU offers a wide range of ballistic protection ranging from ballistic helmets to body armour, ballistic shield to demining suits.
MKU has recently secured orders from Indian Army to supply 1.59 lakh MUKUT ballistic helmets to the Indian army. The deal is estimated to be worth around Rs 180 crore. These helmets would replace the Patka helmets.
India's armour expert MKU has taken India one step closer to the dream of complete self-reliance.
Kalyani defence
Kalyani defence is a subsidiary of Kalyani Group based in Pune. It is one of the leading private defence companies in the country. Kalyani defence produces a variety of defence equipment ranging from armoured personnel careers to artillery guns.
Over the years Kalyani defence has developed many artillery gun systems. These include the famous ATAGS, Bharat 52, MArG, MGS 155 etc. Kalyani defence has developed critical artillery gun technologies indigenously. Kalyani's M$ APC is also undergoing trials with the Indian army in Ladakh.
Kalyani defence has made India atmanirbhar in terms of artillery guns. All we need is little support from the government and army for these indigenous guns.
All these companies would make India atmanirbhar in defence technologies. These would transform India into a manufacturing hub and take India from the list of top importers to the list of top exporters.
JAI
HIND