News
CAPF Canteens Yet To Go Full Swadeshi 
Five months after Union Home Minister Amit Shah announced that only made in India products in all canteens of the Central Armed Police Forces (CAPF) across the country from 1 June, as a first step towards a "self-reliant" India, the proposal has yet to kick in. 
While some officials in the government said the administration is yet to come up with a strategy to implement the order, an official in the Ministry of Home Affairs (MHA), which oversees the affairs of the CAPFs, claimed the process is underway.
According to a source in the government, the officials concerned have still not been able to come up a with a list of products that will be sold/discontinued in these canteens as "things have not been moving".
A source from the MHA, however, said the "process to issue a list is on", but refused to divulge any further details. "The process is on. These things take time," the source added.
Explaining the procedure involved, the source said, "The companies have to declare the list of products they import from abroad for sale in India and also the ones for which they import raw materials. Once they do that, the lists will be studied and a decision taken.
"There are many companies on board and we are coordinating with them," the source added.
ThePrint reached the MHA through text and phone call to ask about the status of the proposal.
The CAPFs comprise the Central Reserve Police Force (CRPF), the Central Industrial Security Force (CISF), the Sashastra Seema Bal (SSB), the Indo-Tibetan Border Police (ITBP), and the Border Security Force (BSF).
On 1 June, the Deputy Inspector General, headquarters, for the Kendriya Police Kalyan Bhandar (KPKB) — a body under the MHA that is tasked with looking after the welfare of retired and active CAPF personnel — issued an order delisting and stopping the sale of 1,026 "imported products" at CAPF canteens.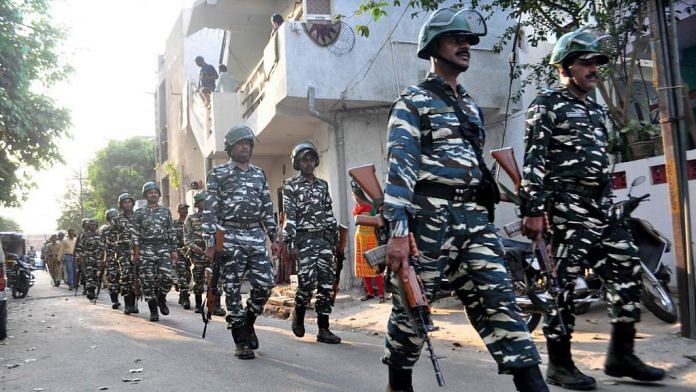 Sales in CAPF canteens amount to almost Rs 2,800 crore a year, and being left out of the list could have affected the business of the companies, the source said.
According to the source, devising the fresh list is taking time because the officer concerned has to get in touch with multiple firms, and also obtain the approvals required.
"The earlier list also had products that were manufactured in India and hence it had to be withdrawn. Now, the companies have been asked to declare their own list. Once that happens, the lists will be scrutinised and a decision will be taken," said a fourth government official.
Declaring the government's move to take CAPF canteens swadeshi, Shah had appealed to the public to use products that are made in India. "Come, let us all use swadeshi goods and strengthen PM Modi in this journey of self-reliant India," he had said.