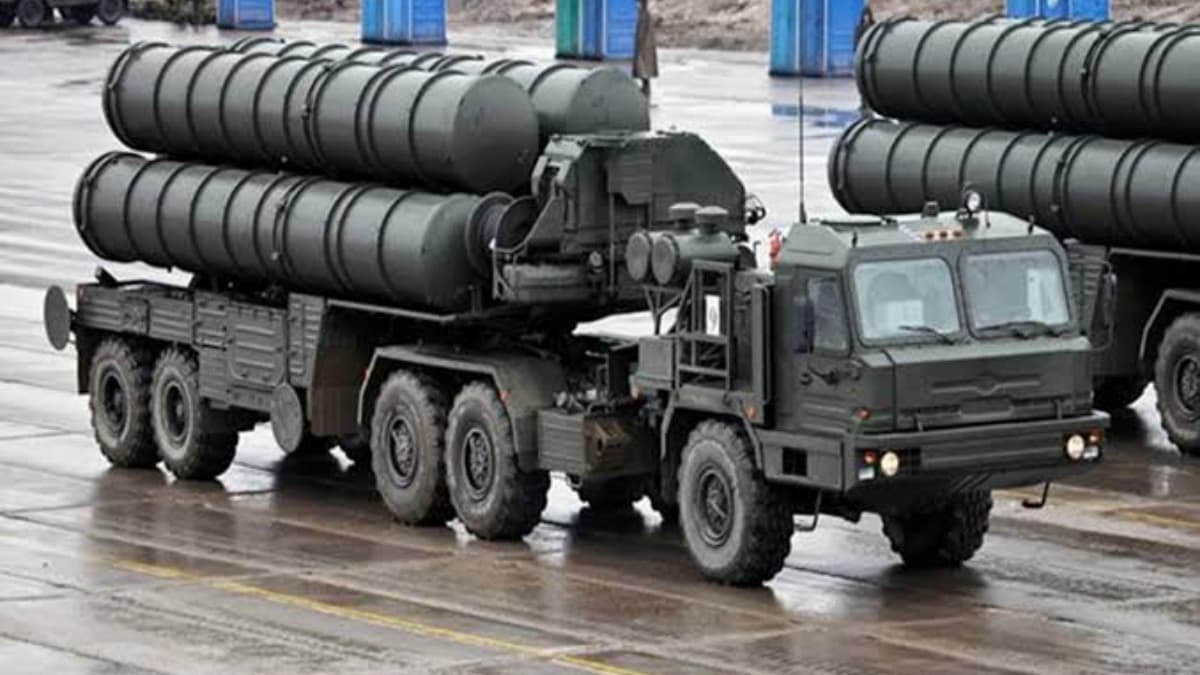 WHAT IS S-400 Triumf?
The S-400 Triumf deal is the most advanced long-range surface-to-air missile developed by Russia. It is the most advanced Air Defence System in the world.
It was designed by Almaz-Antey and manufactured by Fakel Machine-Building Design Bureau.
WHY S-400 ONLY?
Top 5 best anti-aircraft missile systems in the World
Russian S-400 Triumf—400 km
Israeli GTAM David—300 km
French-Italian Eurosam—100km
US Patriot—70 km
Chinese HQ-9 —30 km
The four types of missiles- very long-range (400 km), long-range (250 km), medium-range (120 km) and short-range (40 km) used by the S-400 can shoot down aircraft, drones, cruise missiles, and ballistic missiles.
The S-400 Trimuf can engage all types of aerial targets such as aircraft, ballistic and cruise missiles, unmanned aerial vehicles (UAV), which are within the range of 400km, at an altitude of up to 30km.
WHAT IS THE COST?
India requested five regiments of S-400 for long-term security needs. The deal worth USD 5.43 billion which also included delivery and additional supporting component.
WHY SO EXPENSIVE?
In particular, the S-400 comes with the advance radar which can detect and track aircraft, guided and cruise missiles, drones, and ballistic rockets. Hence it can detect and shot down with a speed of Mach 15 (17,000km/Hr).
It is proved as the best air defence, as in recent news Russia claims that it shot down a hypersonic missile during a live drill.
PRICE NEGOTIATION
In the meantime, India has concluded price negotiations with Russia for a nearly Rs 40,000 crore deal to procure S-400 Triumf air defence missile systems for the Indian Air Force.
India has negotiated the cost of the S-400 to almost $1 billion during negotiations with Russia.
Negotiations were conducted on factors like technology transfer, the final price, and training of personnel before the contract was finalized.
WHY INDIA IS INTERESTED?
India is a neighbor of two nuclear power countries (Pakistan and China). And they have antagonistic relations with India. So, it is important to strengthen air defences against the air force's depleting fighter squadrons. However, China has also purchased S-400 and have deployed near the Indian border and in the South China Sea.
Former Indian Air Force Chief BS Dhanoa had termed the S-400 air defence system as a "game-changer".
INITIATION OF DEAL
India signed the long-pending deal of USD 5.43-billion deal with Russia for the purchase of five S-400 systems during the 19th India-Russia Annual Bilateral Summit in New Delhi on October 5, 2018.
After the contract was signed, 15% of the cost was initiated for production.
SANCTION
Meanwhile, the USA had threatened India with sanctions under its Countering America's Adversaries Through Sanctions Act (CAATSA) for buying the S-400 missile defence system from Russia.
Under this sanction, India had faced the challenge of transferring money to Russia for the deal.
Also Read, How IAF Is Going To Increase Its Depleting Fighter Squadron Strength?
MODE OF PAYMENT
Due to the sanction, Russian in 2019 made it clear that to eliminate dependency on USD, the option of using Rupee-Rouble currency will be preferred.
After the mode of payment has been finalized, India is looking forward for the completion of fifth and the final regiment of S-400 by the first half of 2025.
FINAL COMPLETION
India's government has made an advance payment of $850 million to speed up the S-400 deal. The deployment of the first S-400 regiment will be by September 2021. Initially, India was planning to buy at least 12 S–400 systems but reduced to five.
DATE OF DELIVERY
According to Almaz-Antey, the manufacturing of S–400 system has started. The delivered to India will be within the given time frame.
The first batch of S–400 will be delivered by the end of 2021 and the last batch by 2025.
Also Read, Decoding India's Rafale Deal