Indian Army
How Does The Indian Army Will look Like In 2030?
Hello Defence Lovers, Indian armed forces are rapidly undergoing modernization and transformation. There will be a considerable difference between how these forces are today and how they will be in 2030. In this article, we will try to understand the possible composition of the Indian Army in 2030.
The basic doctrine and role of the army will remain more or less the same. But there will be some structural changes. The modernization process will add up to capabilities. We can see the induction of many advanced and upgraded weapons and platforms. There will be a significant improvement in technology that is used by the Army.
Let's have a look at various aspects in which the army will face transformation.
Structural Changes
1. Theatre Commands
Indian defence forces are being reorganized under integrated Theatre commands. They are aimed at bringing synergy between three armed forces. As per the current timeline, this process will be completed in the next couple of years, well before 2030. There is a plan of establishing 5 such commands. Out of these, three will be under the Indian Army. Thus in 2030, Army is likely to command 3 theatre commands. These will include a northern command which will continue as per the current structure, the command focused on Pakistan and one focused on China. The last two are yet to be named.
2. Integrated Battle Groups
The army is reorganizing itself into integrated battle groups. This is as per the Cold Start doctrine which was brought after Operation Parakram. They will have components from all combat and combat support arms of the army along with air support.
Possible Structure Of Various Arms Of Indian Army In 2030.
Infantry
The infantry modernization plan of the Indian army will see significant progress till 2030. The order of around 7 lakh AK-203 is likely to be completed in the next 7 years. Thus till 2030, INSAS would be replaced with AK-203. In the carbine section, the deal with UAE's currently stands canceled. There is a good opportunity for Indian ASMI and JVPC (Joint venture protective carbine).
Apart from small arms, the army will induct modern technologies like an exoskeleton. Also, more advanced accessories and protective gear are coming up. These include indigenous bulletproof jackets and accessories like night vision devices. Thus we can get to see the future soldier concept coming true till 2030.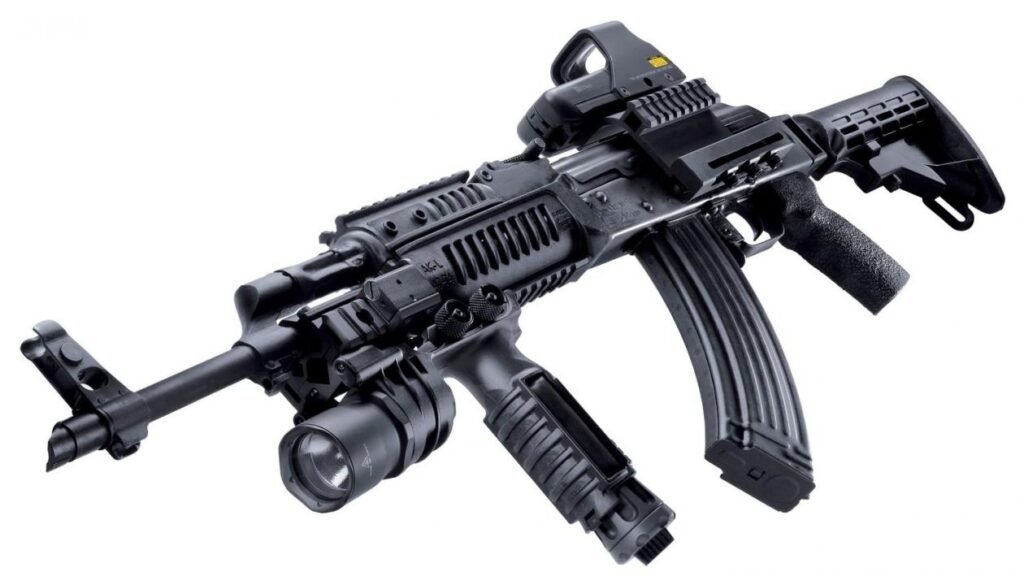 Armoured corps
The composition of tanks of the Indian army will remain largely the same. T-72 and T-90 will form the backbone of armoured corps. The Arjun main battle tank will not be procured in large numbers. The recent order of 118 tanks will be the last one. There were issues with this tank but ordering them in such a small number despite having good utility is not a good sign for indigenous efforts.
From 2030, T-72 will start retiring. The army is looking to induct FRCV (Future Ready Combat Vehicles) from 2030 onwards. These will be the next-generation main battle tanks. The RFI (Request for Information) for 1770 tanks under this programme was recently released.
Indian army seriously felt the need for light tanks during an ongoing standoff with China. There is a plan to procuring 400 light tanks. There is the possibility of taking Russian Sprut light tanks in limited numbers and filling up the remaining numbers by indigenous light tanks of DRDO or some private company.
Thus armoured corps in 2030 will consist of T-90 and Arjun. T-72 will start retiring and the army will start induction of FRCV around this time. Also, light tanks will be there in significant numbers.
Artiller

y

Currently Indian Army's mainstay is 155 mm Bofors howitzer. Other guns are to be replaced. The army is working on a field artillery rationalization plan. In this, all field artillery guns are to be made of 155 mm caliber. These guns are to be inducted into various categories. Firstly 155 mm towed artillery guns are required. Here Army is likely to purchase 400 Israeli Athos and the remaining 1100 units of indigenous ATAGS (Advanced Towed artillery guns system). In tracked gun, Army is already inducting K-9 Vajra. For wheeled self-propelled gun and truck-mounted category, there are multiple foreign and indigenous options. In the Ultra Light Howitzer category, Army has taken American M-777 ULH.
Thus Indian Army's field artillery rationalization plan will see considerable development till 2030. But there is a need to accelerate the pace of induction.
In multi-barrel rocket launchers, Pinaka 1 will be replaced by Pinaka mk1A. The guided version of the Pinaka rocket launcher will also be in service.
Mechanised Infantry
Indian Army currently uses Russian platform BMP-II as an infantry combat vehicle. Recently the RFI was issued for replacing them with 1750 Future Infantry Combat Vehicles (FICVs). The army is also in the process to procure wheeled Armoured Personnel Carriers. TATA Castral is a strong contender here.
Thus in 2030, mechanised infantry is likely to have some FICVs in service along with wheeled APCs.
Army Aviation
Army Aviation will experience a major overhaul till 2030. Old Cheetah and Chetak helicopters will be replaced by indigenous Light Utility Helicopter (LUH) and Russian Kamov KA-226. Advanced light helicopters (ALH Dhruv) are already inducted into service. The Attack version of ALH known as Rudra is also in service. In upcoming years army will induct LCH (Light combat Helicopters) and American Apache in the attack helicopter category. In drones sections, Army is taking 4 Heron TP on lease this year. The army will also get 10 American MQ-9 Reaper drones. Also, indigenous platforms like Rustom-2 will be inducted.
Drones will form an important component of future wars. A recent drone attack on Jammu Airbase has alerted Indian defence establishments. Thus India's Anti-Drone program will be accelerated in near future. DRDO has developed an anti-drone system. This will be deployed along with some Israeli systems. Small systems like Smash-2000 are likely to be inducted by Army apart from the Navy, Air force, and BSF. Thus till 2030, the Indian Army will have a robust Anti-Drone system established at its bases and border areas.
Thus helicopter fleet of Army aviation will be adequately equipped and modernized till 2030.
Missiles
The army currently operates missiles like Brahmos, Prithvi, etc. Strategic forces command operates advanced missiles like the Agni series. Till 2030, the missile arsenal of the army will have many new platforms. Brahmos-NG, Nirbhay subsonic cruise missile, and new Hypersonic missile can be inducted.
Non-combat and Combat Support Arms
These include Signals, Engineers, Ordnance, Intelligence, etc. These branches will witness significant upgrades in technology. New technologies like 5G, Artificial intelligence, Internet of Things will bring better capabilities.
Also, read- Role of 5G technology in military.
Jointness in working will increase. Army Air Defence (AAD) will work under the integrated air defence command. Thus its assets will be used in sync with that of the Air force and Navy. Special forces are already working under a joint command under CDS. An increase in space capabilities will ensure better satellite surveillance. Here army will work in cooperation with ISRO.
Cyber Warfare
The upcoming time will witness more hybrid wars than conventional wars. Thus India needs robust cyber warfare capability. Recently there were reports that the joint cyber command will be established in Madhya Pradesh. Thus in 2030, the Indian Army will have considerable defensive as well as offensive cyber capability.
Conclusion
The structural reforms like Theatre commands and Integrated Battle Groups will improve Army's capability to respond to the emerging threats. They are also according to the requirements of modern warfare and its objectives. Thus the structure of the Indian Army in 2030 will be transformed as per the needs of the day.
Indian Army is modernizing i.e. replacing older platforms with futuristic platforms. Thus Indian army in 2030, will be an army ready for future wars. However, this is possible only if slow induction processes of the past are replaced with speedy procedures and joint efforts.