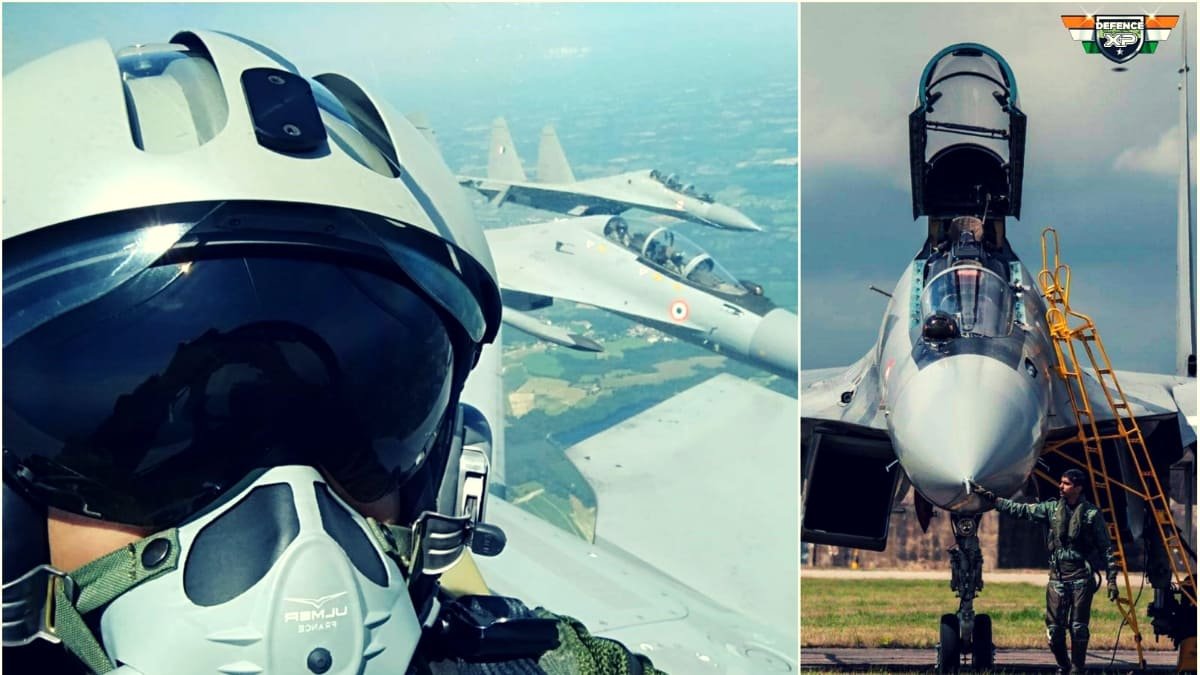 "A pilot flying upside down about 18 inches above a Russian-built MiG and snaps a Polaroid picture of the enemy pilot, then he flips him the finger and peels off "- this was the opening scene from the movie "Top Gun".The movie was about the US Navy Strike Fighter Tactics Instructor program, more popularly known as TOPGUN which teaches fighter and strike tactics and techniques to selected naval aviators and naval flight officers.
Wondering if India also has something similar to this? Yes, we do have!
It is called Tactics and Air Combat Development Establishment or TACDE. An Indian Air Force unit that trains aerial combat to its "top one percent fighter pilots".
What Is The Objective Of TACDE?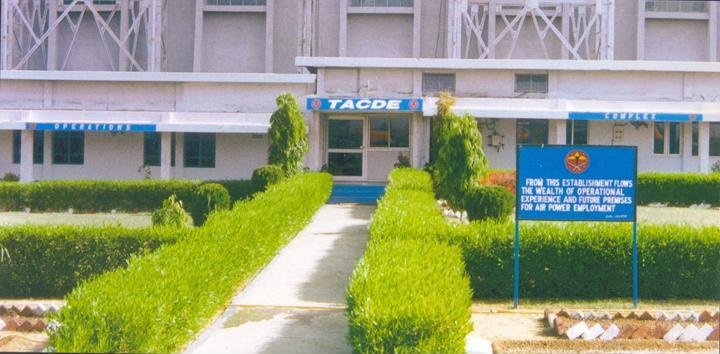 To teach the art of air combat and to ensure that the men who graduated are the best fighter pilots of the world.
TACDE is divided into two wings: one dealing with the development of tactics and the other for the training of aircrew and SAGW (Surface-to-Air Guided Weapons ) crew.
Motto – Tejas Tejaswi Namaham – I am the glory of the glorious ( Taken from Bhagwat Gita)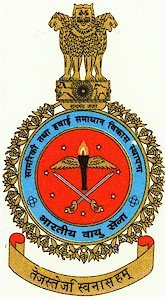 The official crest of TACDE is designed by the then Commandant MS Bawa has Crossed swords – indicative of combat. The winged burning torch symbolises teaching the art of air-to-air combat and it being passed on.The red background is the bloodied battlefield over which air combat reaches its peak.The seven stars stand for the `Sapta Rishi' constellation symbolising astro-navigation and capability to conduct operations by night.
History of Tactical and Air Combat Development Establishments (TACDE):

TACDE was founded by Wing Commander A. K. Mukherjee. Established in 1971 from previously formed Tactics and Combat Development and Training Squadron at Adampur, Punjab.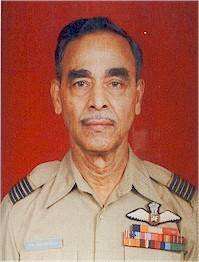 Group Captain Arun Kanti Mukherje (Retd.):
Commanding Officer of Tactics & Combat Development & Training Squadron, Adampur from 15 Feb 1971 to 12 May 1972
Tactics and Combat Development and Training Squadron got re-designated as TACDE in December 1972. The institutions have numerous awards and honors including Vir Chakra and Kirti Chakra. TACDE was also awarded 'Battle Honours' by the President of India in 1995 for its role in the Indo-Pak conflict of 1971. It was conferred Presidential standard in 2009.

Aircrafts Operated : Sukhoi Su-7,MiG-21 (Type-77),MiG-27, MiG-29,Mirage-2000, Sukhoi Su-30 MKI
TACDE Air Bases
Adampur, Punjab (1970-72)
Jamnagar, Gujrat (1972-2000)
Gwalior, MP (2000-Till date)

Jamnagar was not an ideal place for the Operations of a Fighter Aircraft because of the strong salt-laden, sea breezes and occasional tornado-like storms which are harmful to aircraft and other equipment, therefore, TACDE was shifted to Gwalior (Source: Bharat Rakshak)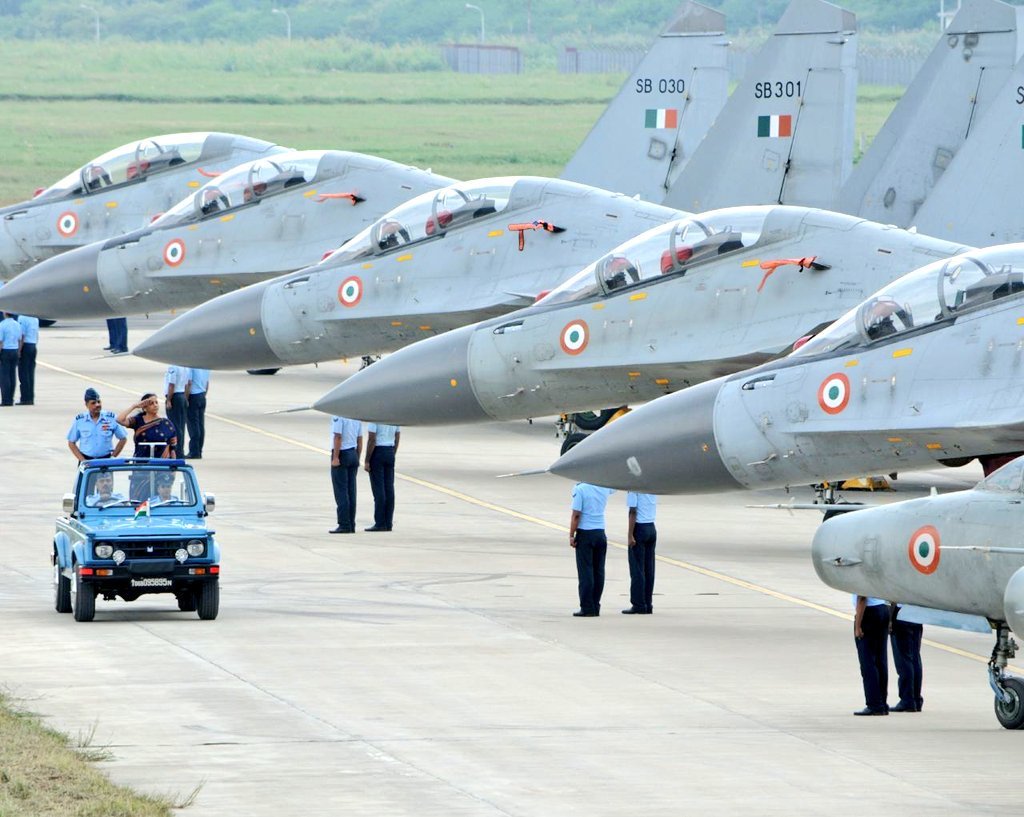 How To Join TACDE?
You need to be the best! The directing staff for TACDE is chosen from the very best professionals from various fighter aircraft, helicopter types, and radar controllers. They excel not only in combat but also in imparting instruction both in the air and the ground. TACDE's quest for high standards has led to constant improvements in its training curriculum. The standards laid down are indeed exacting and no compromises are made. Finally, only the best get through.
How Does Training Look Like?
The syllabus builds up from simple aerial engagements and basic weapon delivery missions, to intricately planned and coordinated multi-mode attacks on ground targets defended by large packages of adversary aircraft, ground forces, and ground-based defence systems. All operational air defence systems of the IAF are integrated into the training pattern.
Few of the courses which are/were offered:
Fighter Combat Leader(FCL) course – Primary aim of improving the combat potential of the fighter force.
Fighter Strike Leader Course (FSL)
Helicopter Combat Orientation Course(HCOC)
Course for Master Fighter Controllers (MFC)
Dissimilar Air Combat Training (DACT) courses
Courses for Surface-to-Air Guided Weapon(SAGW)
Tactical Fighter Controller (TFC) course
The final phase of the course is the applied phase, wherein the trainees of all the courses get an opportunity to operate in a real war-like scenario. This is done during a major exercise which is conducted at the end of each course. In this exercise, known as "Akraman", the trainees get an opportunity to plan and put into practice all tactics taught to them during the course with the emphasis being on the integration of different facets of air power with mission accomplishment as the final goal.
The exercise involves 30 to 35 aircraft getting airborne at a time. This gives trainees exposure to the planning required to undertake such missions. To carry out unrestricted training, this exercise is held at Gwalior twice a year. The successful trainees are given the symbol of Fighter Combat Leader(FCL), Fighter Strike Leader (FSL), and Master Fighter Controller (MFC).
Does Pakistan have a similar organisation like Top Gun?
Yes. Combat Commanders School (CCS) of Pakistan fulfills the mission of training fighter pilots and air defense controllers. The unit also evaluates all PAF fighter squadrons and carries out research and development on aerial and ground attack tactics. The base of CCS is located at PAF Base Mushaf.

Notable alumni of TACDE:
Air Chief Marshal Pradeep Vasant Naik, PVSM, VSM served as the 22nd Chief of the Air Staff of the Indian Air Force.

He has over 3,000 hrs of flying on his log and also took part in air actions during the Indo-Pakistani War of 1971. Also served as Directing staff at DSSC Wellington, India and at Tactics & Air Combat Development Establishment (TACDE).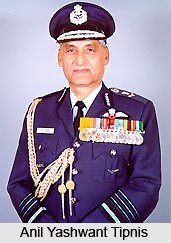 Air Chief Marshal Anil Yashwant Tipnis, PVSM, AVSM, VM, ADC served as Chief of the Air Staff of the Indian Air Force. He commanded the Air Force to distinction during the Kargil War. He was qualified as a Fighter Combat Leader at the Tactics and Air Combat Development Establishment (TACDE) in 1973
Air Chief Marshal Srinivasapuram Krishnaswamy PVSM, AVSM, VM & Bar, ADC served as the 19th Chief of the Air Staff from 2001 to 2004.

He qualified as a fighter combat leader and served as a senior directing staff at the premier Tactics and Air Combat Development Establishment (TACDE). For his tenure at TACDE, he was awarded the Vayu Sena Medal on 26 January 1978
Few of the Notable Milestones of TACDE: