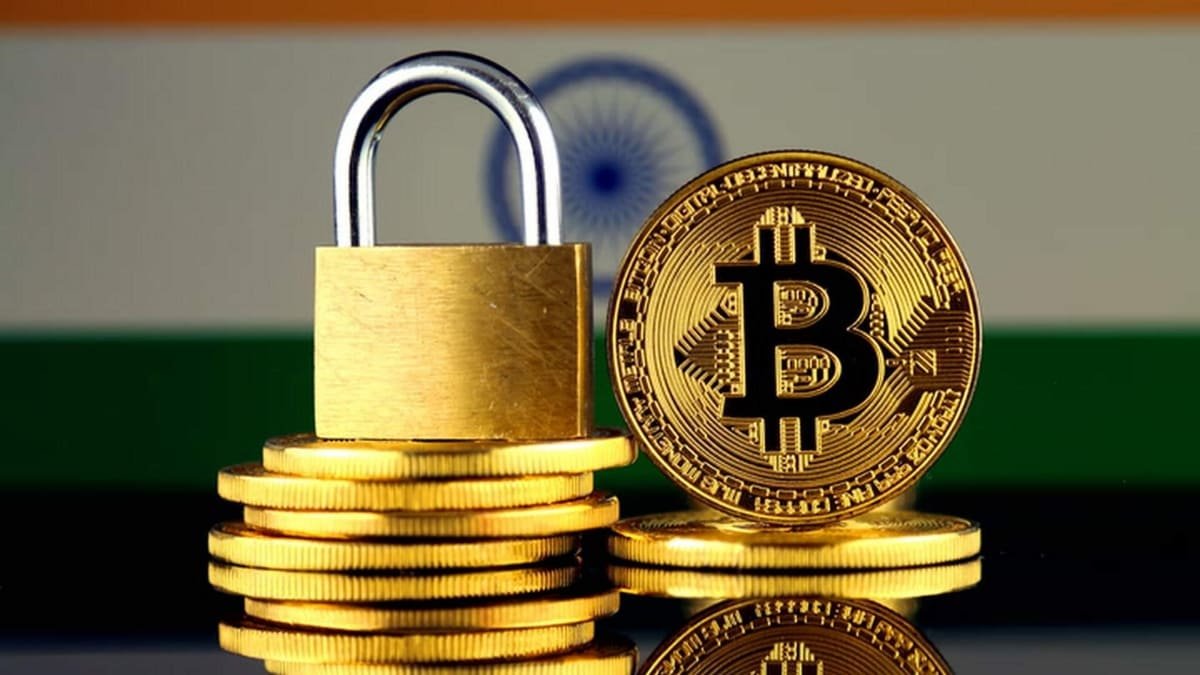 Hello Defence Lovers, The 21st century is a digital and technologically forward society. The generation is moving towards digital transactions rather than physical money transactions. One such form of Digital money is Cryptocurrency. Terrorists are widely influenced by Cryptocurrency and terrorism will become more lethal. In this article, we will try to understand What Crypto Is? Can it be used for Terrorism? and Is Banning Crypto a real solution?
What Is The Crypto
It is a medium of exchange of currency in digital format, it uses encryption techniques to aid the transactions. The Crypto Currency works on BlockChain Technology. It is not regulated by any govt or centralized banks. Some of the popular Crypto Currencies are Bitcoin, Etherium, Shiba Inu, etc.
Let's Understand This With An Example:
Person A has 1 Bitcoin and he wants to transfer it to person B. The Transaction happens through the Bitcoin wallet using Blockchain technology. This makes the transaction easy and no transaction fees are involved, and moreover no bank or no Govt will know about the details of the Sender, Buyer, and Transaction details as they are fully encrypted under Blockchain Technology.
Blockchain Mining
The process of encrypting the Bitcoin transaction is known as Mining.
Let's Understand With This Another Example:
Person A is sending a bitcoin to person B through the Bitcoin wallet. To support this payment from person A to person B, the transaction has to be encrypted. The person who encrypts the transaction or facilitates the transaction is also given a share of Bitcoin currency or tokens.
Now Let's Understand Some Features Of CryptoCurrency
The Crypto Currency is not regulated by any centralized banks or Govt.
The transaction and it's details are completely secured and encrypted.
The price of single crypto currency is volatile in nature.
The Crypto transactions are controlled under Blockchain technology which is regulated by network of private computers.
Let's Understand How Crypto Currency Can Influence Terrorism
As the Crypto Currency is not regulated by any banks or law enforcement agencies, it becomes easy to fund the terror organizations.
The transaction details are secured and encrypted, the sender and buyer details are kept secured.
Using the mining techniques and encryptions, the Crypto Currencies are earned, which makes easy to increase the terror funds.
It increases the hunger of people to make excess money without paying taxes, which inturn assists the black money distribution and terror funding.
How Terrorist Groups Can Use It In A Lethal Way
The terror organizations funding can be done through Crypto Currencies as they are not monitored by law enforcement agencies.
The details of these terror organizations are secured and encrypted automatically.
Money Laundering, which was very difficult to achieve in physical transactions can now be executed though Crypto by using it features of security and non-regulating functions.
The Intelligence agencies accross world would keep an eye on big amount transactions of these Terror outfits, as the money/cash is regulated by Centralized banks and systems. But in Crypto transactions, it becomes difficult for these agencies to probe these Illegal Transactions and terror fundings.
Transactions or exchange of Cryptocurrency and terrorism happens online, it becomes volatile for terror outfits to excute the cyber attacks.
What Is The Solution?
Around the globe, millions of people are investing in Crypto and considering it as a new financially growing asset. Hence, these are some alternatives to bring transparency to Crypto Currencies.
Instead of banning the Crypto Currenices, it must be regulated.
All the Crypto Exchanges must be registrated under a governing agencies.
For any unlawful activties, the transaction details must be provided.
India is considering Crypto but not as legal money, it will be considered as an Asset. The Crypto Currencies would be known as "Crypto Asset" and they will be regulated by SEBI (Securities and Exchange Board of India).
Recently at Summit for Democracy, PM Modi addressed that "We must also jointly shape global norms for emerging technologies like cryptocurrencies & social media so that they are used to empower democracy and not to undermine it. By working together, democracies can meet the aspirations of citizens".
Other captivating articles such as "Decoded: 50-Year-Old Pakistani Fiction Vs Fact (Part 1)"