News
Indian Air Force Committed to Buy 6 Squadrons of Tejas MK2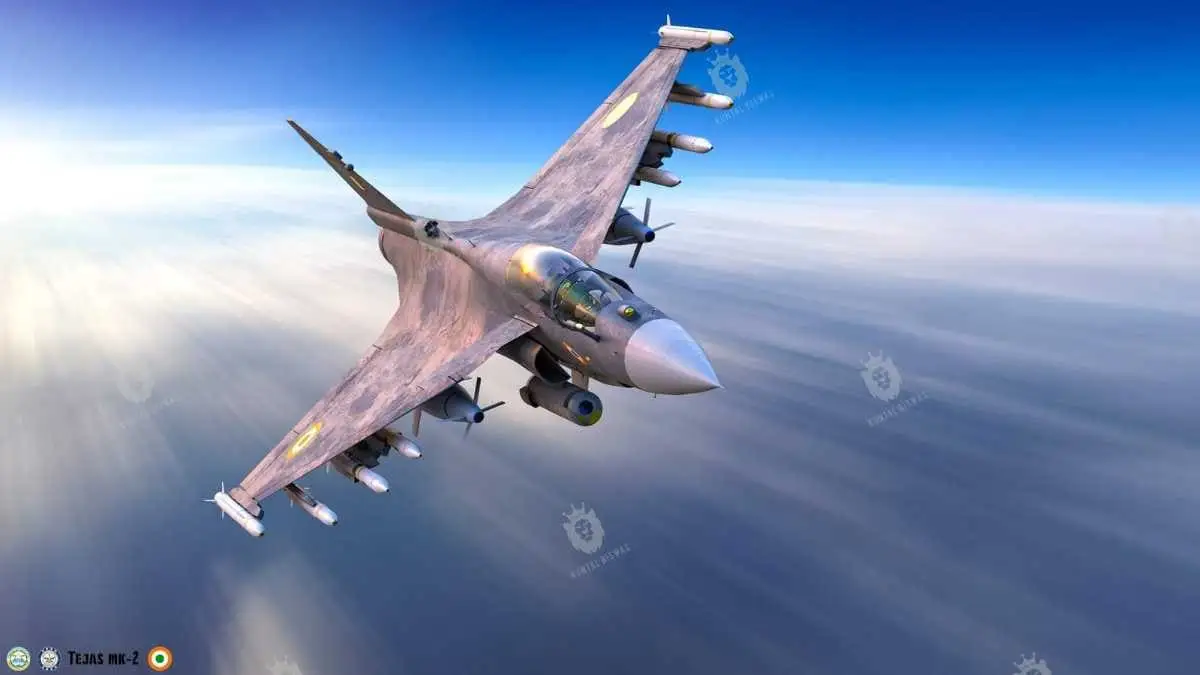 Indian Air Force has already given a commitment to the induction of six squadrons of Light Combat Aircraft Mark 2 fighter jets. We will decide on additional numbers once the production of these aircraft starts, said IAF chief Air Chief Marshal VR Chaudhari, as reported by ANI.
Along with that IAF is also committed to inducting at least 7 Squadrons of the 5th Gen AMCA which is progressing very well. In the future IAF will be equipped with LCA Tejas MK1A, Tejas MK2, and AMCA along with the 114 MRFA.
Tejas mk2 is also known as the Medium Weight Fighter (MWF) aircraft. It's highly likely that it will get a totally new name in the upcoming period. It is going to be a single engine, 4.5 generation fighter aircraft. MWF will have many state-of-the-art technologies integrated with it. It is going to be the mainstay of the IAF in the future.
To Know More About TEJAS MK2, CLICK HERE