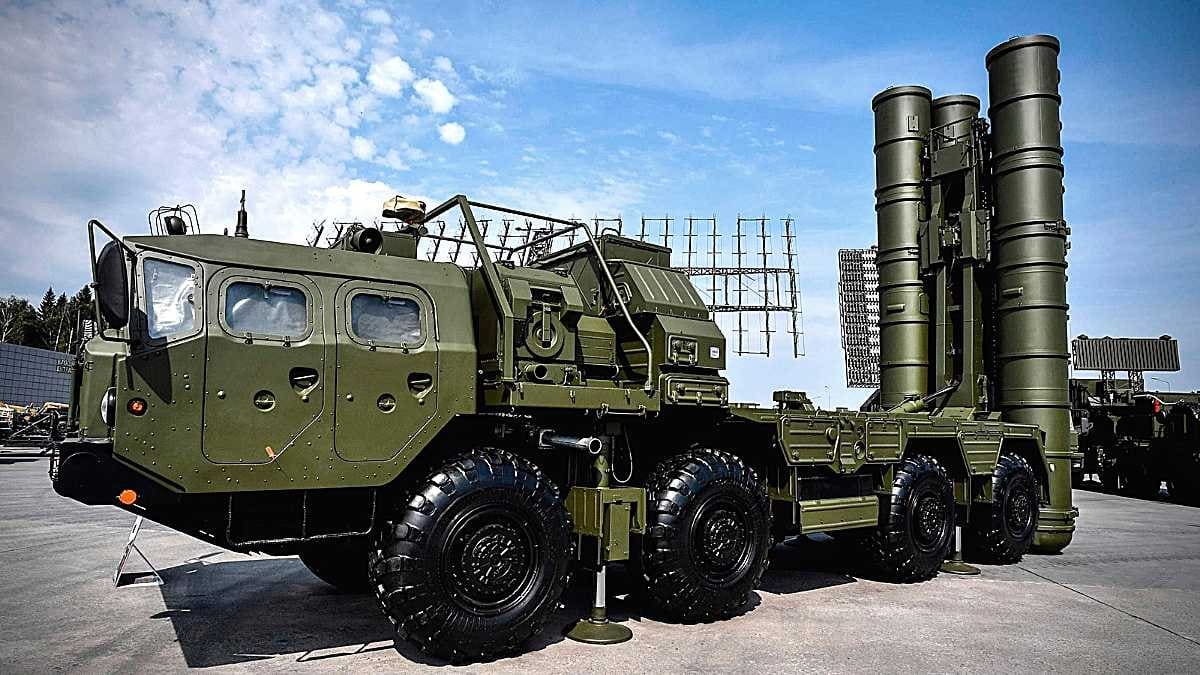 S-400 & Its Importance for Indian Military Doctrine
On the 15th of Oct '16, Russia and India signed an Inter-governmental Agreement (IGA) to supply five S-400 regiments. The US $5.43 billion deal (₹40,000 crores) was formally signed on 5 October 2018, ignoring possible US sanctions on India.
India's most devastating impact acquiring the S-400 Triumf will be on the Pakistani and Chinese military's psyche. With its 600 km tracking range – and a 400 km kill range – the Russian air defence system will increase the vulnerability of all enemy air assets, especially fighter aircraft, missiles, and drones, by several orders of magnitude.
So, we can positively affirm that while our own indigenous air defence systems are under development, S-400 will be very beneficial. The 600 km tracking range – and a 400 km kill range – will allow just three S-400 battalions located on the border to cover all of Pakistan, except the western extremity of its restive Balochistan province.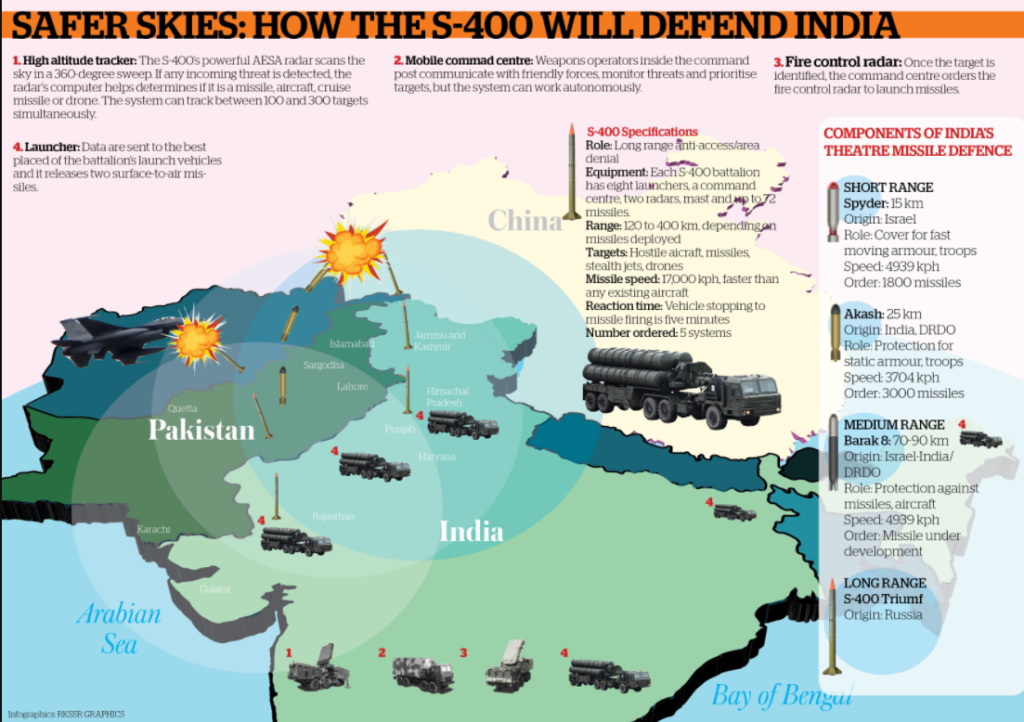 China had purchased six batteries S-400 Triumf in March 2014. It had received its first systems in January 2018 and had test-fired it by August 2018. However, recently, Russia stopped delivering the S-400 systems after the accusation of Chinese espionage on Russian military tech was raised silently within Moscow.
It also should be noted that China is not a member of the MTCR. This fact prevents any sale of missiles or drones having ranges greater than 300 Km. Theoretically, the Chinese have S-400. But, the maximum kill range of the system is fixed only up to 300 Km. Added upon by being deployed at the tall Himalayas, the Chinese system will face severe problems.
Why US Sanctions on India for purchase of S-400?
The Senate of USA passed a bill on 27 July 2017, named CAATSA or Countering America's Adversary Through Sanctions Act. And that's where these questions of sanctions arise. The Act imposed new sanctions on Russia for interference in the 2016 US elections and its involvement in Ukraine and Syria.
The U.S. threatened India with sanctions over India's decision to buy the S-400 missile defence system from Russia. Sanctions would have a disastrous effect on U.S.-India relations for decades to come. In India's eyes, the United States would once again be regarded as untrustworthy. Sanctions would push India closer to Russia.
An important thing, however, is the nature of President Biden. He is considered to be a hardliner on Russia but relatively soft on China. But recent steps taken by the US Navy in SCS shows a change of viewpoint on China. Still, the weapon is Russian and not Chinese!
US Sanctions May Backfire On The US Itself!
Sanctions on India would jeopardize America's interests in the region as well. With China actively challenging the US supremacy and global stability, American sanctions will further play out against the US.
In 1998, following Pokhran II, the US had imposed sanctions on India under the 1994 Nuclear Proliferation Prevention Act. However, most of these sanctions were removed by late 2001. These followed the 123 Agreement signed between the USA and India called U.S.–India Civil Nuclear Agreement.
Since then, both the US and the Indian government had taken steps to bolster and strengthen the bilateral ties. The US administrations are increasingly becoming hostile towards China and are evolving the Quad. The Trump administration had honoured PM Modi and other Quad head of states with prestigious Legion of Merit.
The US sanctions on Turkey comprise of a ban on granting specific U.S. export licenses and authorisations for any goods or technology, a ban on loans or credits by U.S. financial institutions totalling more than $10 million in any 12-month period, a ban on U.S. Export-Import Bank assistance for exports and mandated U.S. opposition to loans by international financial organisations.
Clearly, if the US applies such sanctions on India, India won't be affected much. These will, instead, affect the US's sale of its weapons to India. India will be able to acquire their Russian counterparts. In such a scenario, the US will itself be at a loss. The US will lose its reputation of being a trusted partner and key military sale to the world's largest military sector of any country.
Mutual Benefits Of India And The US
Joe Biden and PM Modi had held talks with each other. The important thing is that India is the first non-treaty bound strategic partner to be called. This gesture, along with recent license issuing for Boeing to export F-15 EX, is highly suggestive that India will most likely get a waiver or worst a very "soft" sanction only to be altogether removed shortly.
With the very existence of US-led democratic world at threat, decisions of sanctions on the world's largest democracy will prove disastrous. It will go against the China Containment policy of the US and have economic repercussions as well.
We should be very easy to understand that in the current geopolitical environment, with china emerging to be a threat to the US, America will not so something that will ultimately backfire!
India's Stand on Possibility of US Sanctions
India had also made it very clear that it will not cancel its multi-billion deal with its all-weather ally under any pressure. As always, India is going ahead with its Strategic Independence.
100+ member team of IAF personnel had also started training in Russia for operating and maintaining S-400. More are to follow in coming times.
With 60-70% of Indian military hardware being of Russian origin, it will be harmful to upset Russia. Cancellation of S-400 deal will not only leave Indian skies vulnerable but also damage India-Russia relationship.
Conclusion
India is a big market, and to lose such a big market will be devastating for any nation. If the US goes ahead with sanctions on India, it will be more damaging to the US then for India.
Finally, all that can be said regarding this topic is to wait and watch. In the end, remember, there are no fixed friend or enemy in geopolitics; the only fixed thing is national interest.