News
PM Hands Over HAL Made LCH To Indian Air Force
Prime Minister Mr. Narendra Modi handed over HAL produced indigenous Light Combat Helicopter (LCH) to the Indian Air Force (IAF) during the 'Rashtriya Raksha Samarpan Parv' celebration held at Jhansi. The IAF Chief Air Chief Marshal Vivek Ram Chaudhari symbolically received LCH in presence of several dignitaries.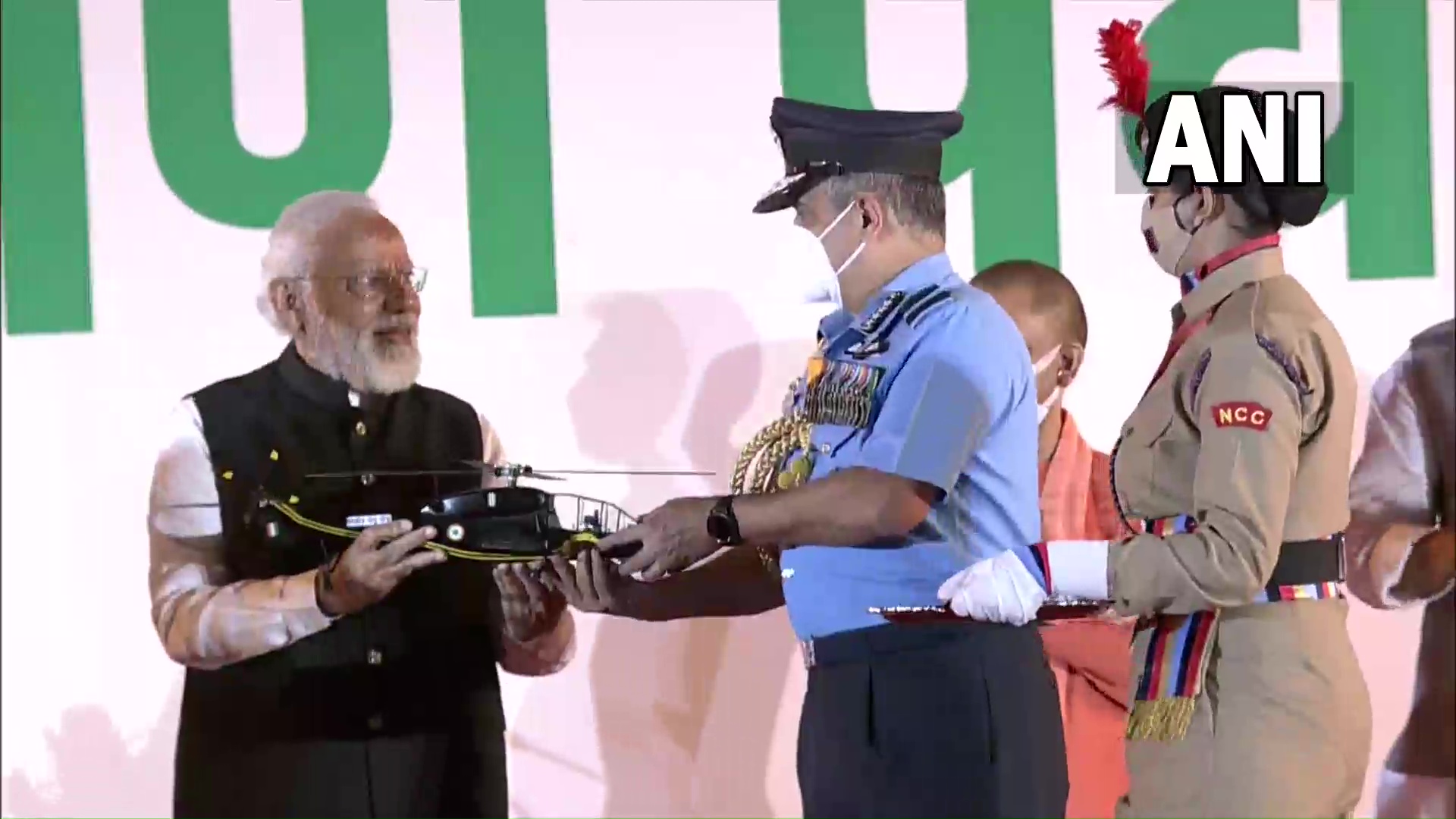 The Light Combat Helicopter Production Hangar at Helicopter Division of HAL was inaugurated by Defence Minister Rajnath Singh in February 2020. A 5.5-tonne class chopper, the LCH is an advanced version of the Advanced Light Helicopter and has achieved the feat of landing at Siachen glacier, the highest battlefield in the world, with a 500 kg payload.
Also Read: Rafale Jets Delivery To Be Completed By April 2022: French Envoy
The HAL Light Combat Helicopter (LCH) is an Indian multi-role attack helicopter designed and manufactured by the Hindustan Aeronautics Limited (HAL). The LCH has been ordered by the Indian Air Force and the Indian Army. Its flight ceiling is the highest among all attack helicopters.
The design and development of the HAL Light Combat Helicopter (LCH) were done in-house, by the Rotary Wing Research and Design Centre (RWR&DC), an internal design office of HAL dedicated to the design of helicopters.
The LCH is a multirole combat helicopter, designed to perform various attack profiles, including relatively high altitude flight.