News
Indian Army To Order 200 More K9 Vajra-T
(This News Is Originally Posted On India Today By Sandeep Unnithan)
The defence ministry has begun moving files to place a repeat order of 200 more (K9 Vajra-T) 155mm tracked self-propelled howitzers worth over Rs 10,000 crore.
This significant order, to be placed with Larsen & Toubro (L&T) sometime this year, is the largest order placed with an Indian private sector defence firm and is a potential booster dose for the government's plan to modernise the military, create an industrial defence base and reduce defence imports.
Also Read: Decoding LCA Tejas Indigenous Weapon Package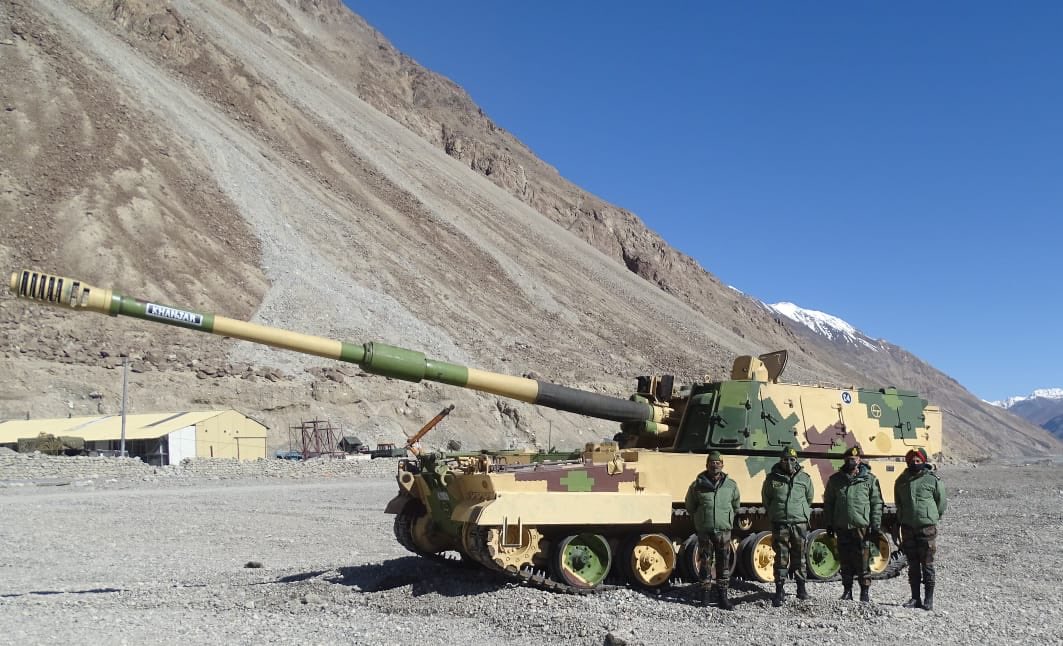 A self-propelled gun is a tank chassis fitted with a howitzer designed to provide firepower to mobile columns. A K9 Vajra weighs 50 tonnes and can fire shells out to over 50 km. L&T had delivered 100 K-9 Vajras for Rs 4,500 crore in partnership with South Korean defence firm Hanwha Defense. The contract was signed in May 2017 and the 100th gun was delivered to the army in February 2021. It remains the largest Make in India programme signed and completed on this government's watch.
It is also the fastest way for the army to acquire modern artillery systems.
A new order, which could be placed by this year, will see the guns start to roll out of Hazira by 2023 with all deliveries completed before 2028. A large number of these guns will be specially modified with updated engines to operate in the high-altitude cold deserts of Ladakh and Sikkim.