Indian Army
News
Indian Army Lance Havildar Shambhu Kumar Created Guinness World Record
Lance Havildar Shambhu Kumar created Guinness World Record by hitting a sustained note on a conch shell for 80 seconds in one breath and one tune. Lieutenant General CP Mohanty, VCOAS felicitated & rewarded Lance Havildar Shambhu for his achievement.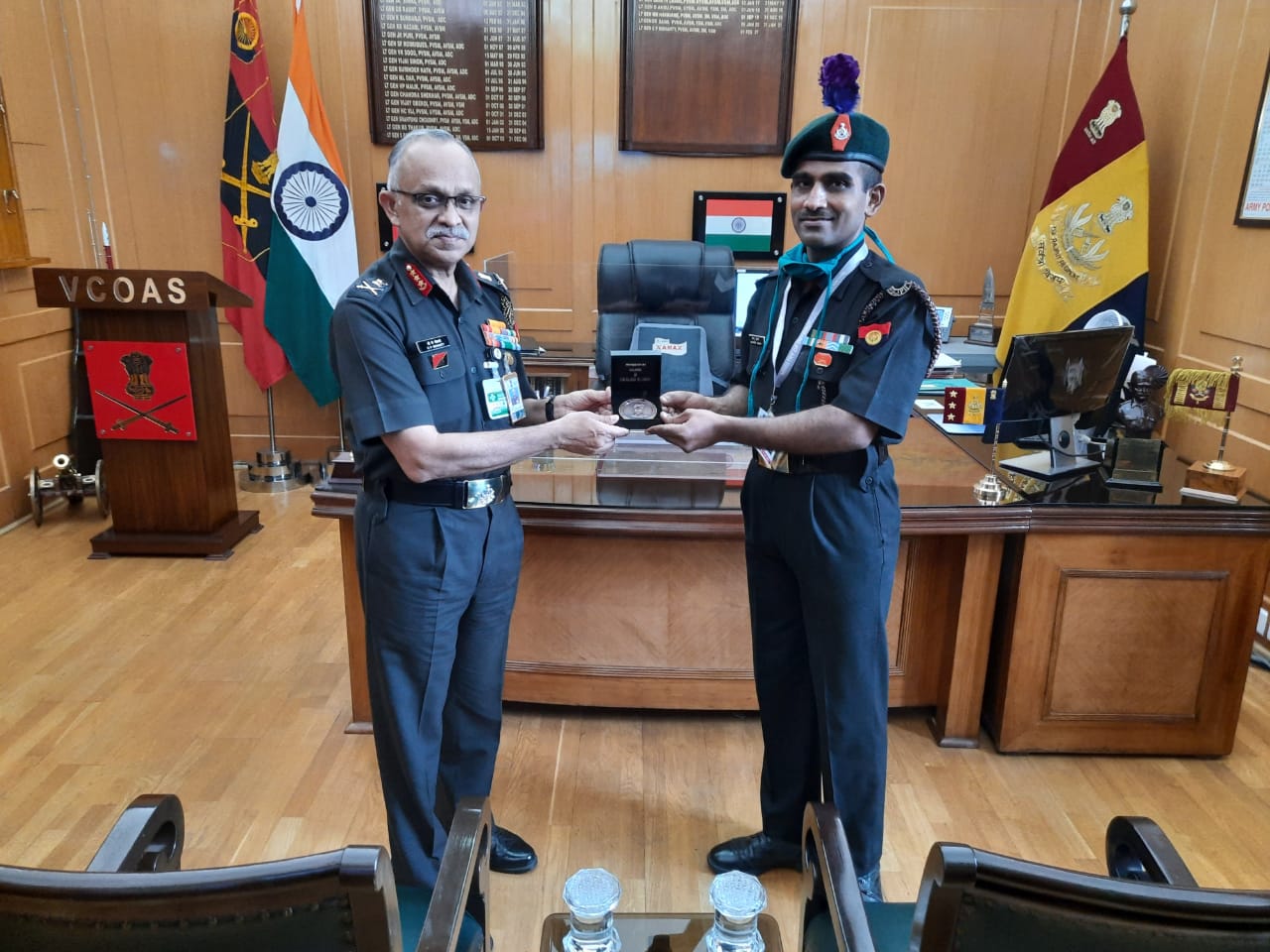 The longest sustained note on a conch shell is 80 seconds and was achieved by Shambhu Kumar (India) in New Delhi, Delhi, India on 1 July 2020.
Also Read : APS Underwater Rifle: Special Rifle Of MARCOS Special Force
After hearing the name Guinness World Records since his childhood, Shambhu always yearned for a Guinness World Records title. Shambhu played the conch shell in the temple, during prayers where an officer suggested that he should make an attempt for the Guinness World Records title. Shambhu found the training quite challenging, at the beginning of the training, Shambhu could only play for 45 seconds, once the training was complete Shambhu was achieving 80 seconds of continuous conch playing. The corona pandemic added another level of challenge, securing sound engineers and witnesses as well as organising a studio became very difficult. This Guinness World Records title means a lot to Shambhu and he would like to dedicate this record title to his late father, who always supported him on his journey.